I remember the first time I walked into our latest real estate project. My buddy Scott found a good deal and wanted me to see it. The enormous dead tree lying in the front yard was just a prelude to what we'd find inside.
Standing in the kitchen, we felt squeezed by the dark, dirty, depressing space.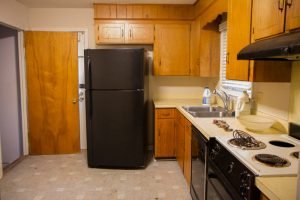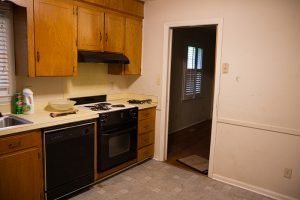 Most people would have taken one look and passed on this old house, despite the great location in a quiet neighborhood. No appeal was visible to the naked eye.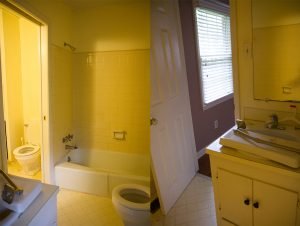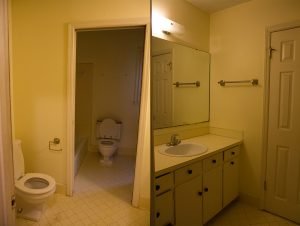 Scott and I, however, saw potential. Yes, potential for profits, but also potential to use our God-given abilities to take something damaged and make it beautiful again.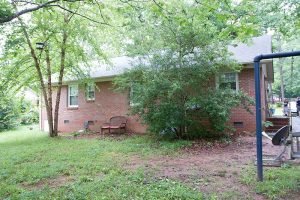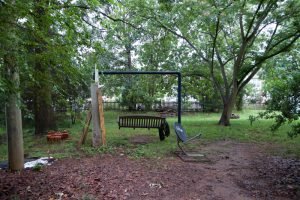 Scott imagined stripping the kitchen, knocking down a couple walls, moving the water heater, and building anew with intentionality to make better use of the space.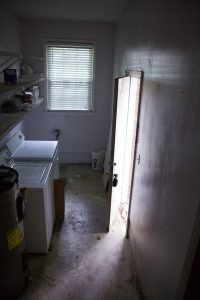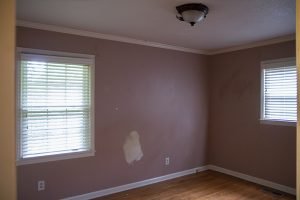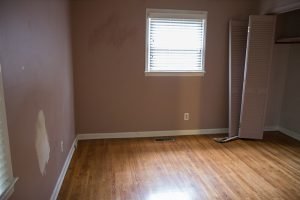 Have I mentioned that Scott is a skilled carpenter?
In order to tackle the project of this house, we had to look past what it was to see it for what it could be.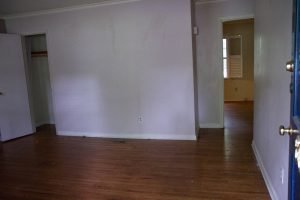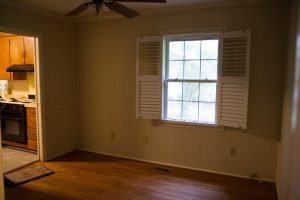 I think Scott and Alicia's work now speaks for itself: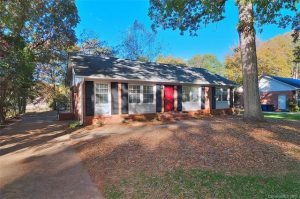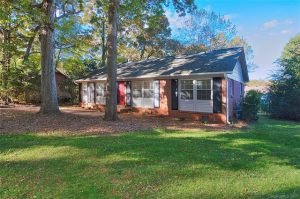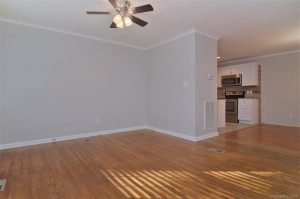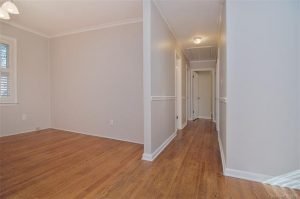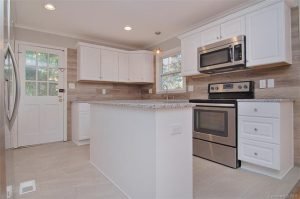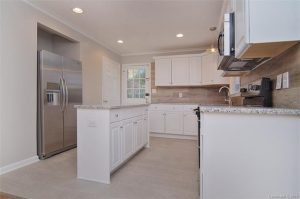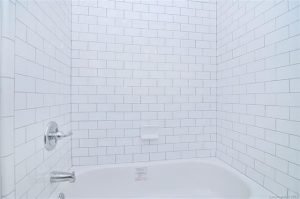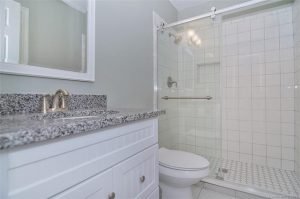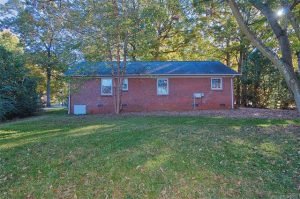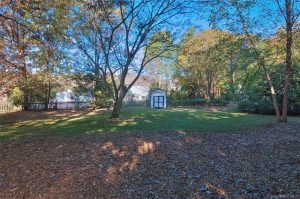 How Does This Connect to the Kingdom?
When Jesus came to inaugurate the Kingdom of God, He set in motion God's long-laid plan of restoration.
During His three years of ministry on earth, in addition to His teaching, Jesus went about undoing the effects of the physical curse levied on creation at the Fall as a demonstration of His power. He stopped the bleeding of a woman who had been suffering for twelve years. He healed a man's sick daughter. He made lepers whole. He fed the hungry. He cast out demons. He restored sight to the blind. He overturned the tables of extortioners. He called out oppressive men. He made the lame walk. He calmed the storm. He even raised the dead.
Then, through His own death and resurrection, Jesus made a way for all of us to be restored to God. Now we, too, can have the privilege of participating in His restorative work as a kingdom of priests on the earth. Now we, too, can have eyes not for what is, but for what will be.
So we do not lose heart. Though our outer self is wasting away, our inner self is being renewed day by day. For this light momentary affliction is preparing for us an eternal weight of glory beyond all comparison, as we look not to the things that are seen but to the things that are unseen. For the things that are seen are transient, but the things that are unseen are eternal. 2 Corinthians 4:16-18
Jesus set a course in motion that will end in the restoration of everything that was broken or lost in the Garden of Eden. It won't be accomplished with finality until His return, but we as His followers incrementally push back the darkness through our daily walk with Him, undoing the effects of the curse as a demonstration of His power at work within us. Whether it be restoring a house or restoring a friendship, folding laundry or feeding the hungry, paying bills or playing with children, tending the soil or mending a wound or lending an ear, we glorify God by being faithful stewards of all that He has entrusted to us.[1]
Whatever your hand finds to do, do it heartily as for the Lord, not for men. Colossians 3:23
Why Does It Matter?
If you can see the connection between what you do and the restorative work of God's Kingdom, it'll breathe life into your work. Drudgeries become purposeful tasks. Obstacles become opportunities. Temporal work takes on eternal value. People become not the backdrop of our own stories, but co-characters in God's greater story. Perseverance through hard times is possible because we have both power and purpose.
I want to end with a beautiful chapter from Isaiah that details the initial restorative work of Christ–and the ongoing restorative work of His people:
Isaiah 61

The Spirit of the Lord God is upon me,
because the Lord has anointed me
to bring good news to the poor;
he has sent me to bind up the brokenhearted,
to proclaim liberty to the captives,
and the opening of the prison to those who are bound;
to proclaim the year of the Lord's favor,
and the day of vengeance of our God;
to comfort all who mourn;
to grant to those who mourn in Zion—
to give them a beautiful headdress instead of ashes,
the oil of gladness instead of mourning,
the garment of praise instead of a faint spirit;
that they may be called oaks of righteousness,
the planting of the Lord, that he may be glorified.
They shall build up the ancient ruins;
they shall raise up the former devastations;
they shall repair the ruined cities,
the devastations of many generations.

Strangers shall stand and tend your flocks;
foreigners shall be your plowmen and vinedressers;
but you shall be called the priests of the Lord;
they shall speak of you as the ministers of our God;
you shall eat the wealth of the nations,
and in their glory you shall boast.
Instead of your shame there shall be a double portion;
instead of dishonor they shall rejoice in their lot;
therefore in their land they shall possess a double portion;
they shall have everlasting joy.

For I the Lord love justice;
I hate robbery and wrong;
I will faithfully give them their recompense,
and I will make an everlasting covenant with them.
Their offspring shall be known among the nations,
and their descendants in the midst of the peoples;
all who see them shall acknowledge them,
that they are an offspring the Lord has blessed.

I will greatly rejoice in the Lord;
my soul shall exult in my God,
for he has clothed me with the garments of salvation;
he has covered me with the robe of righteousness,
as a bridegroom decks himself like a priest with a beautiful headdress,
and as a bride adorns herself with her jewels.
For as the earth brings forth its sprouts,
and as a garden causes what is sown in it to sprout up,
so the Lord God will cause righteousness and praise
to sprout up before all the nations.
[1] I snagged the last part of that sentence from the purpose statement of Chick-fil-a. Good, isn't it?