Confession: I enjoy poetry. Sure, I studied it in college, but more than analyzing and critiquing poems, I love to read them and hear them read. Poetry has a kind of music and expressiveness to it that delights my ears, and the powerful word combinations that condense a large idea into a few lines are an endless source of fascination.
I want my children to love poetry, too, so we've been reading poetry together at the start of each school day. It's one of our favorite parts of school, and when I finish reading, the kids invariably ask me to read more. (I often indulge them.)
If you want to introduce your children to poetry but don't know where to start, here's a list of the favorite poets and collections we've read this year. Some are brand new, and some are classics, but you're guaranteed to find something delightful in these pages.
Individual Poets
T.S. Eliot, Old Possum's Book of Practical Cats
You may have heard of this book. More likely, though, is that you've heard of the long-running Broadway show Cats, which was inspired by this book. T.S. Eliot was a masterful poet, and in this collection he applies that mastery to playfulness for the delight of his godchildren. If you've ever observed cats in the real world, you'll appreciate Eliot's wit and humor as he personifies these complex feline creatures. "The Naming of Cats" is a particular favorite.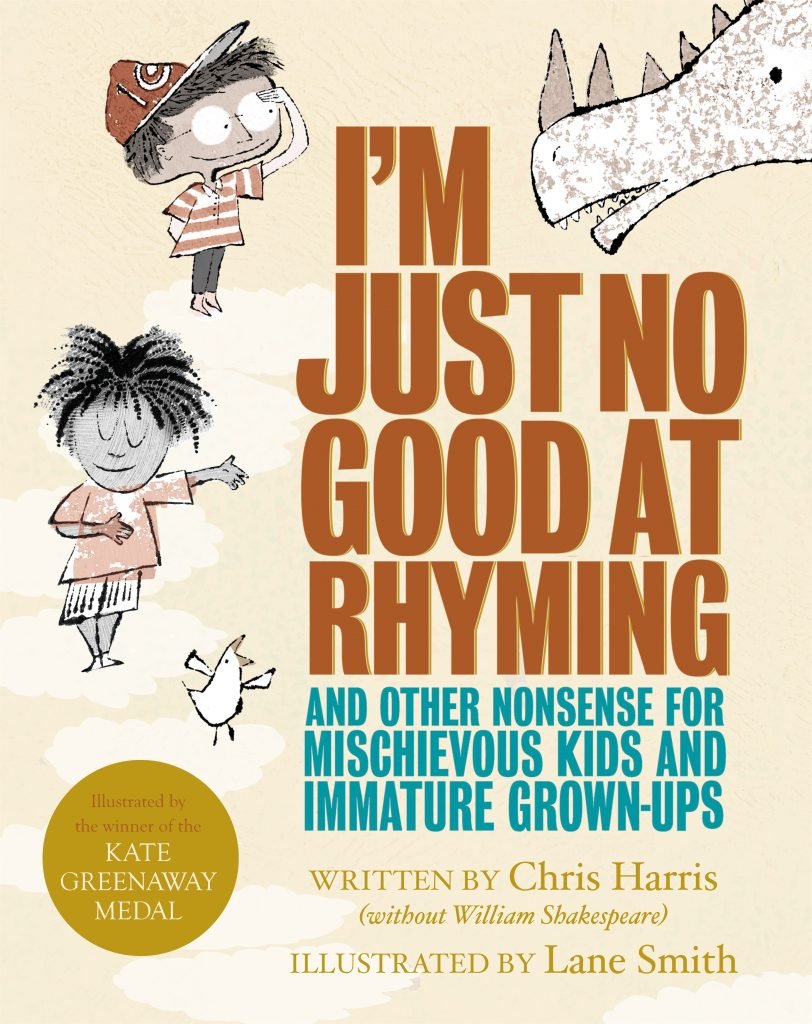 Chris Harris, I'm Just No Good at Rhyming: And Other Nonsense for Mischievous Kids and Immature Grown-Ups
Who could resist that title? I picked this one up at a book fair, and boy am I glad I did! These poems are fun and funny, and the illustrations by Lane Smith are the perfect complement. The chortles and giggles of the children have been delightful as they continue to read the poems aloud to each other and their friends. (Be still my heart.)
Paul B. Janeczko, A Poke in the I
This collection of concrete poems–poems that take the shape of the thing they describe–was a fun gateway to introduce my children to writing poetry of their own. The eye-catching illustrations by Chris Raschka inspired a couple fun art projects to boot!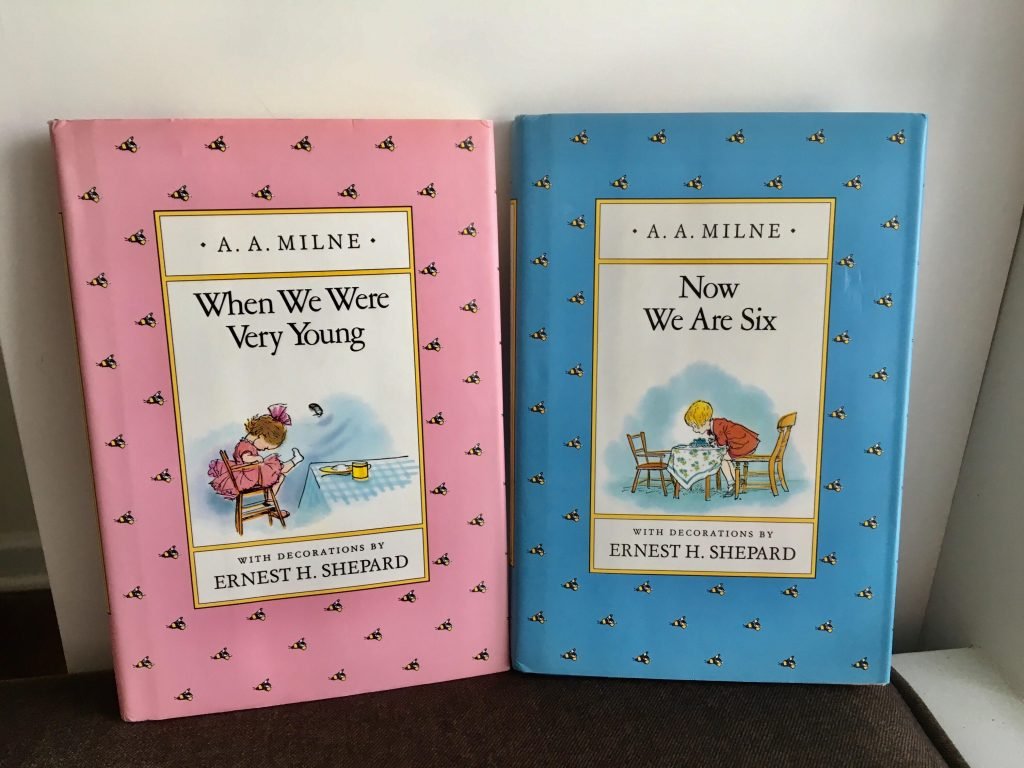 A.A. Milne, When We Were Very Young
Milne's work is a classic for a reason. It's obvious that he lived with a small child and closely observed his behavior, for his tone well captures the whimsy of imaginative childhood. (Plus, you can't read a name like James James Morrison Morrison Weatherby George Dupree without smiling.) If you've never read Milne's poetry, you must rectify that immediately.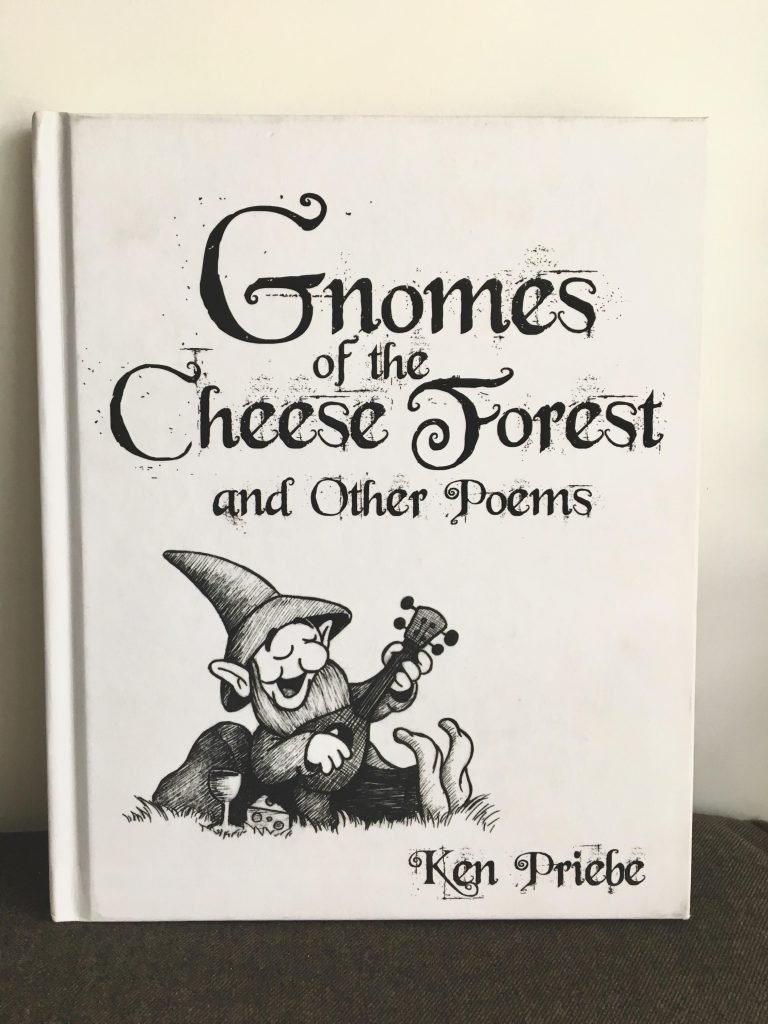 Ken Priebe, Gnomes of the Cheese Forest and Other Poems
We were excited to see the release of this new book last year. Priebe is to my children what the newly published Shel Silverstein was to me as a kid. Priebe's fun characters and stories, like singing gnomes and smackle-bats, are all delightfully illustrated. (You should read your kids the one about Mom's Remedy. 😉 )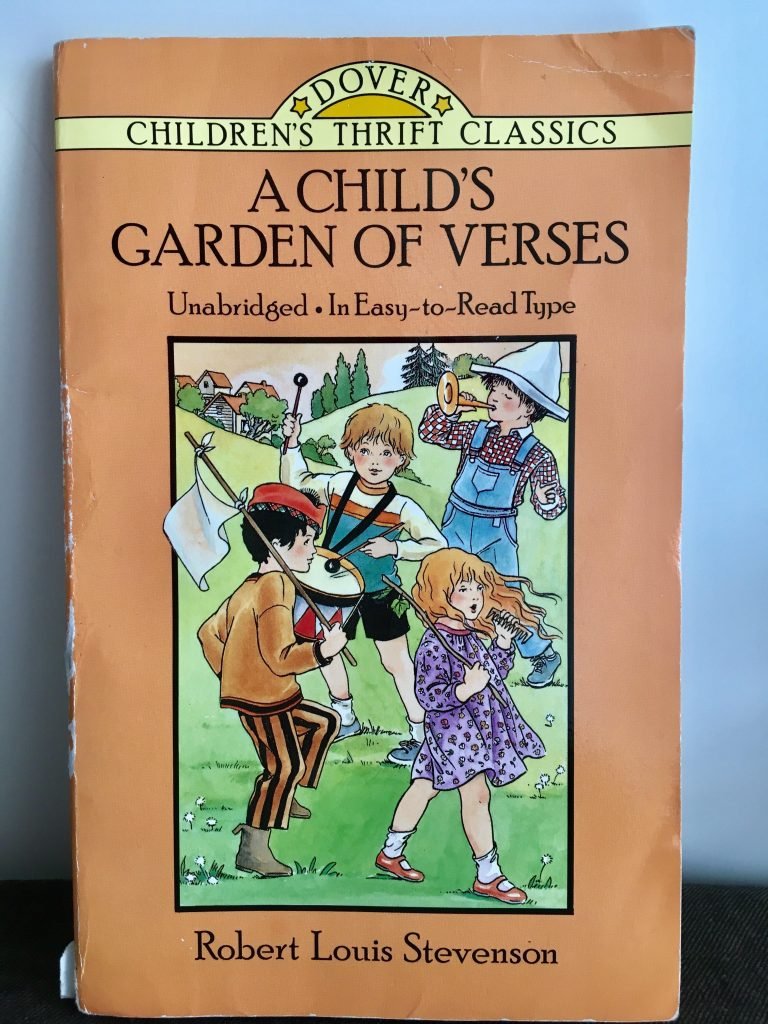 Robert Louis Stevenson, A Child's Garden of Verses
I don't think I've ever read a poet who more closely captures the essence of childhood more beautifully than Robert Louis Stevenson. Whether it's swinging and tree climbing, or playroom imagination, or fascination at wonders in the natural world, Stevenson covers it all with a gentle, endearing tone.
Poetry Collections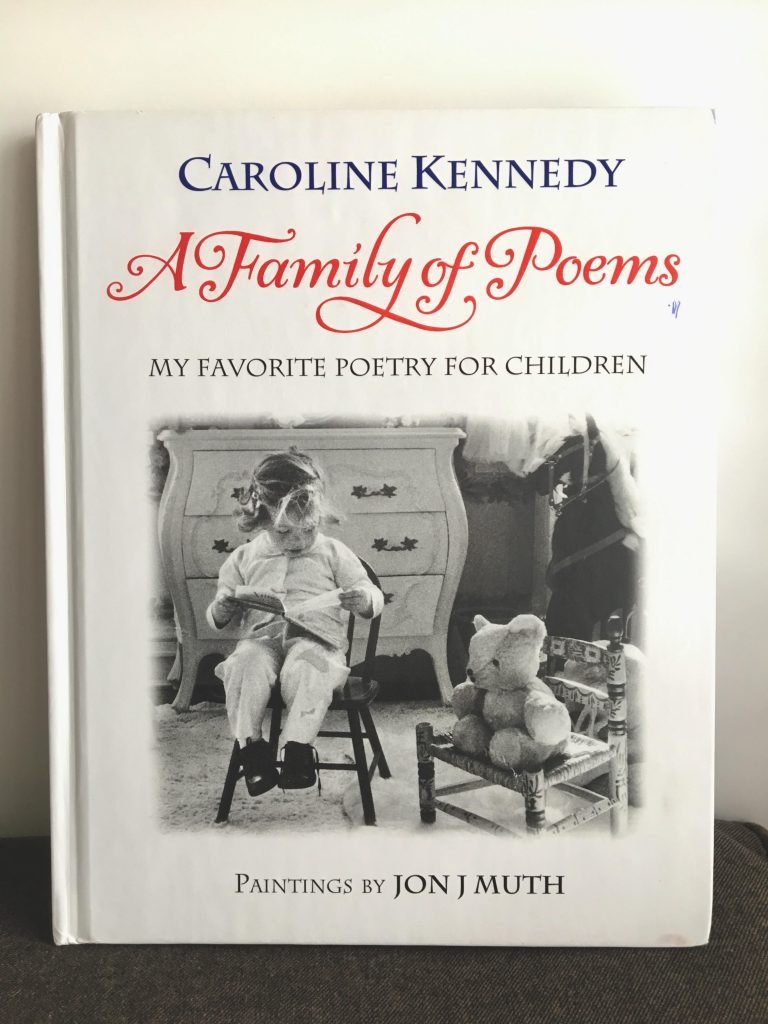 A Family of Poems, Caroline Kennedy, ill. Jon J Muth
This collection includes selections from a great number of the most well-known poets in the English language. It's a fantastic survey of English poetry grouped according to theme, and the watercolor paintings that adorn each page are works of art. Don't miss this book.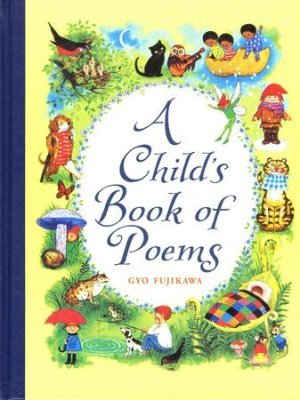 A Child's Book of Poems, Gyo Fujikawa
Originally published in the 1960s, this beautifully illustrated collection includes playful voices of the past that are all but lost to children today. A few poems overlap the collection above, but for the most part the two collections are complementary.
How about you?
What are your family's favorite poetry books? What should we explore next?
*Our Favorite Things are simply that. We receive nothing in return for sharing them with you except the satisfaction of knowing that we've connected other parents with something we've found encouraging.