If you've never heard of The Wingfeather Saga (gasp!), lend me your ear for a moment. When we talk about our #favoritethings around here, this series hangs out at the top of the list. I think we've gifted more sets of these books than any other books ever (not exaggerating), and our friends end up loving them as much as we do.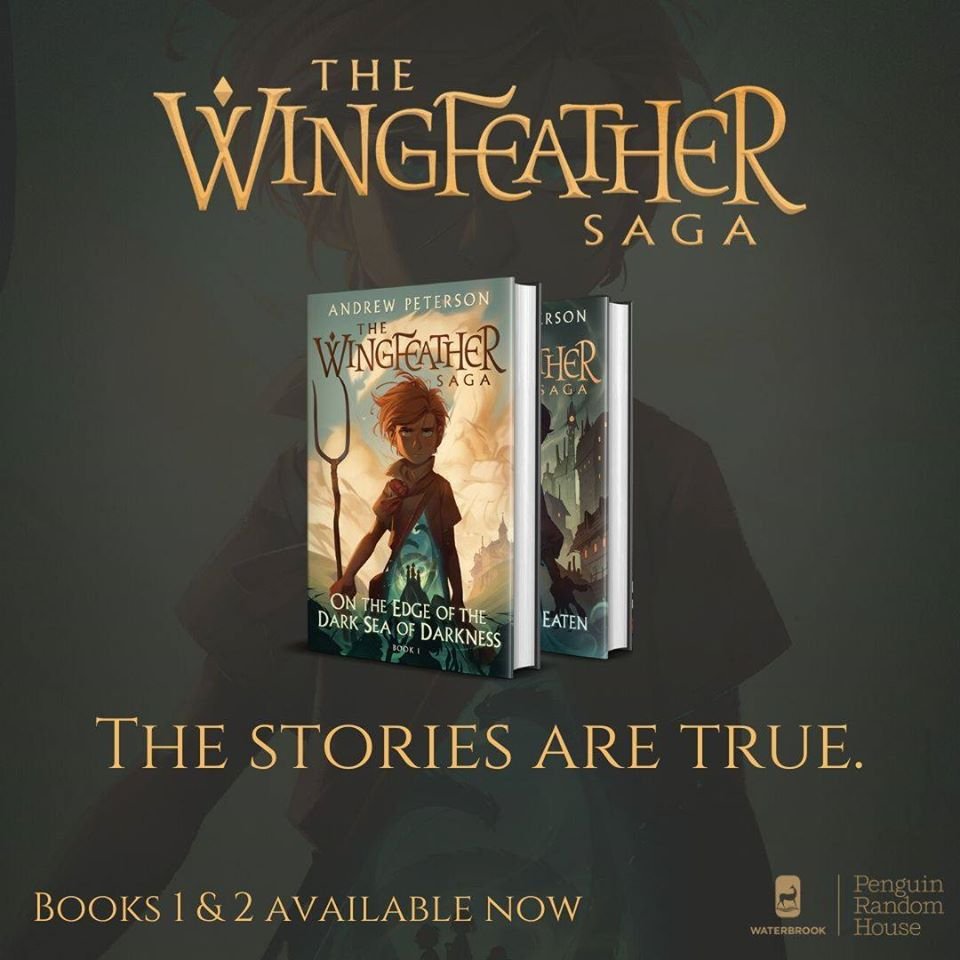 For all that we love about Andrew Peterson's books, I find it hard to know exactly what to say to effectively communicate what lies within these pages. What could I tell you to convince you that these books are worth your time?
I could tell you that the books follow three siblings on a wild journey from their home to their Home, that their loyalty, courage, and trust are all tested, that they meet ancient dragons with a mesmerizing song, and that the fact that lives depend on them is only too true. But then, no synopsis could replace experiencing such a story for yourself.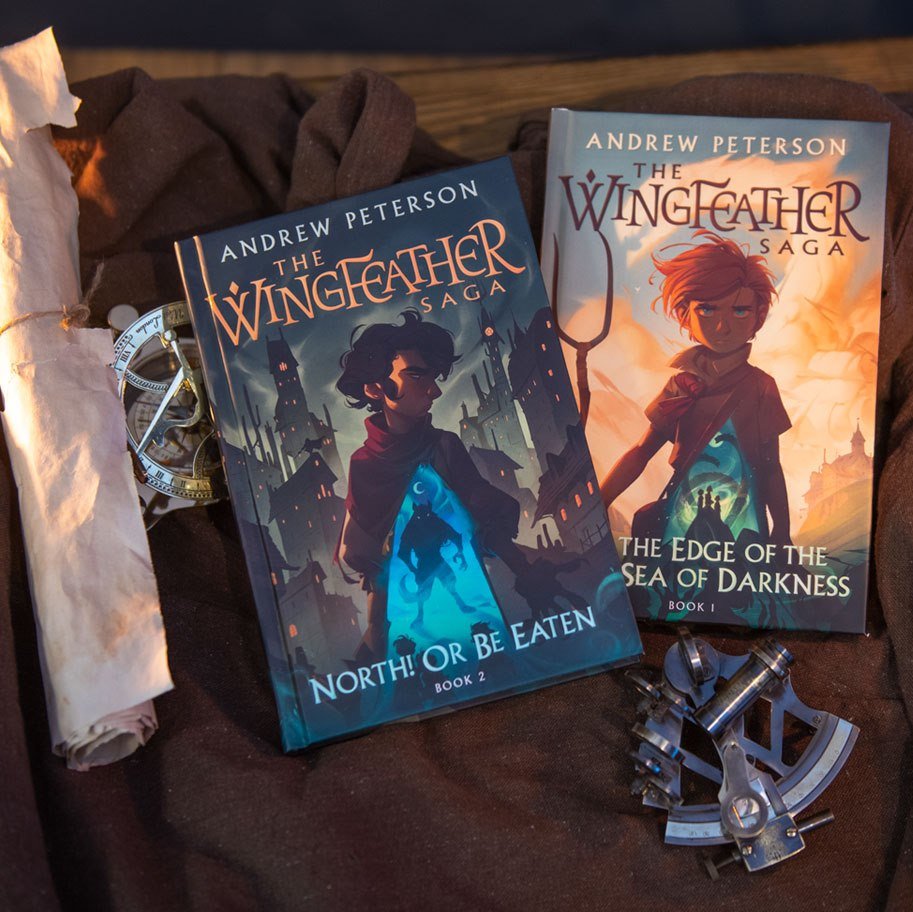 I could tell you of strange and wonderful creatures that populate their world, like toothy cows (beware!), bomnubbles, and furry squeeblins (who should never be trusted). Or I could tell you of delightful characters, like Podo (the children's pirate grandfather), Peet (the sockman), and Oskar N. Reteep (Appreciator of the Neat, Strange, and/or Yummy). But simply hearing about them is a far cry from meeting them yourself.
I could tell you of a curious bookstore in a quaint little town perched high on a cliff overlooking the Dark Sea of Darkness; of a treehouse castle with a maze of rope bridges through the forest; of a dark and desperate Fork! Factory!; or of a multi-storied library nestled so closely among the trees that one might walk out straight out into their branches.
I could tell you, but wouldn't you rather visit these places yourself?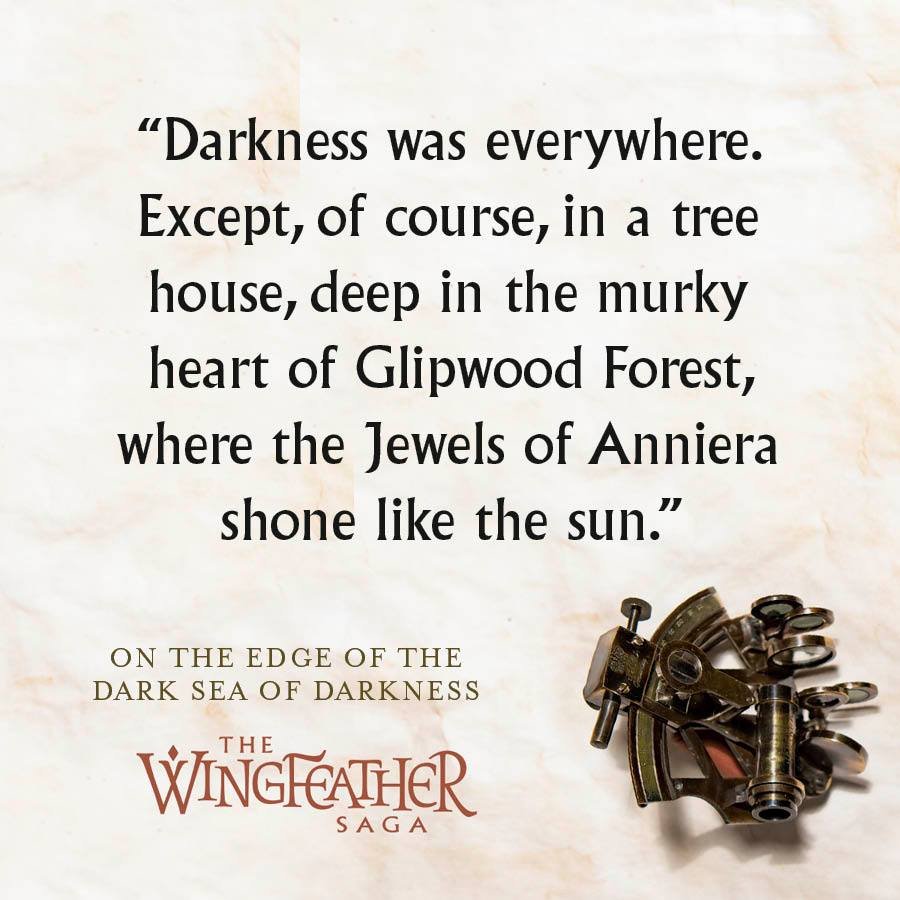 I could also warn you of the ever-present danger imposed by the Nameless Evil (named Gnag) and his Fangs of Dang (which are exactly like humans, except for their greenish scales, lizard-like snout, and two long, venomous fangs. Oh, and their tails.)
I could tell you, but wouldn't you rather feel it for yourself?
I should tell you that the first two books of the series have been re-released with stunning new cover art and interior illustrations, and that the other two books will be available later this year. (You can find them at The Rabbit Room or at any other favorite book-buying location.)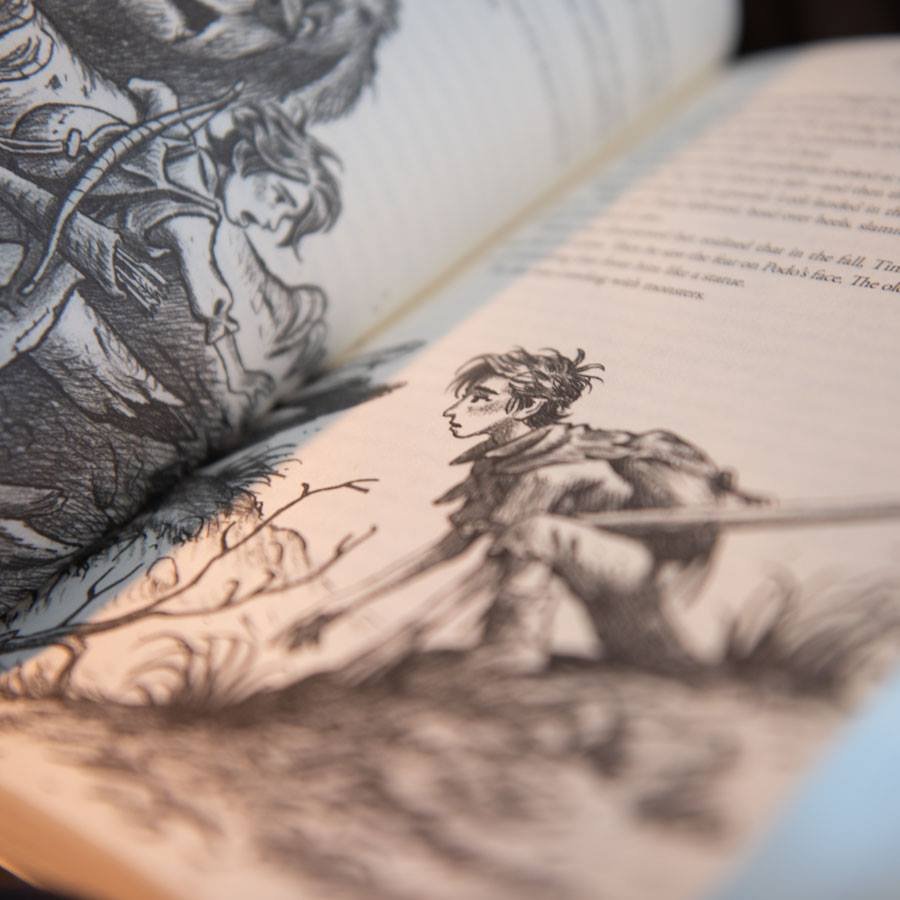 I should also tell you that at this unique juncture of history, Andrew Peterson himself is reading the first book, On the Edge of the Dark Sea of Darkness, aloud on Facebook every evening for the enjoyment of people stranded by the Great Quarantine of 2020. Listen long enough to get hooked–and then go buy the books.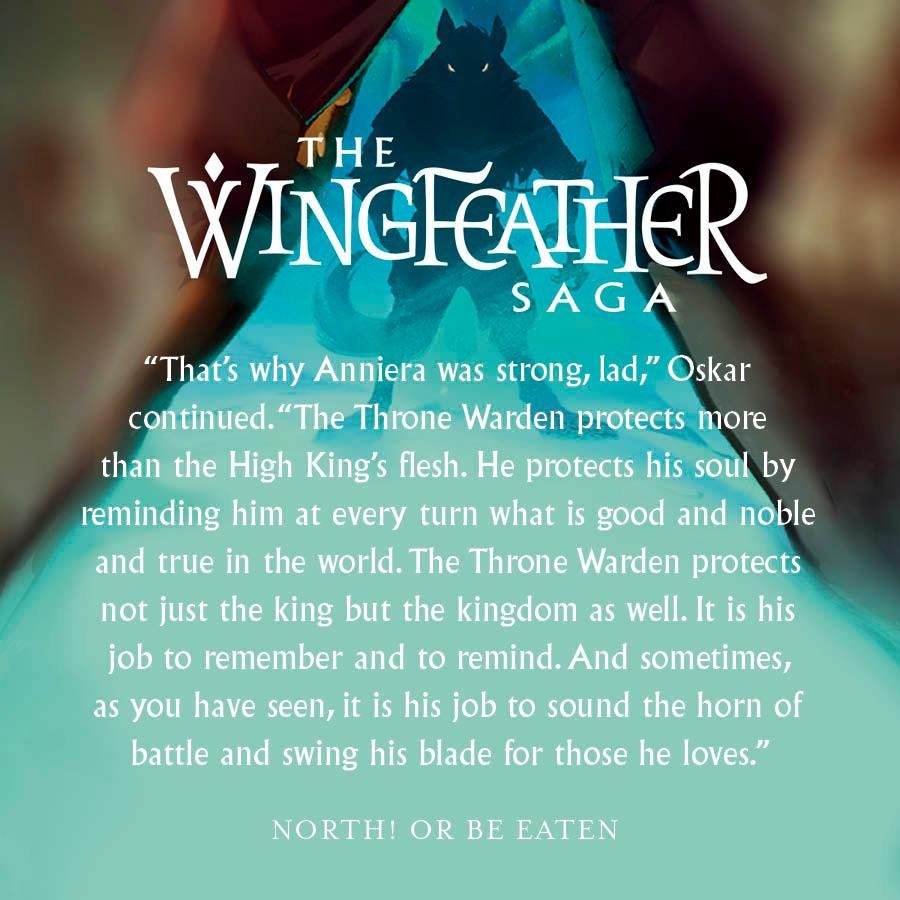 I could tell you that this is a story you don't want to miss. I could tell you that it'll shape how you view the world. I could even tell you that it might become one of your favorite series of all time.
But would you listen?
Well, now, that's up to you.
---
*Our Favorite Things are simply that. We receive nothing in return for sharing them with you except the satisfaction of knowing that we've connected other parents with something we've found encouraging. (Except in this case–I did receive a galley copy of the first book because I signed up to join the launch team. But that's because we love telling people about these books.) 😉